Welcome to Dewald Chiropractic
---
Chiropractic care isn't something that's just for athletes or people who are always active and on the go. Chiropractic care is also for the regular folks like the office workers, the teachers, the bagger at your local supermarket, everyone!
For over two decades, Our chiropractor (Dr. Dewald) has been providing quality chiropractic care to Palmdale, Acton, Rosamond, Edwards, California City, Littlerock, Pearblossom, Juniper Hills, Wrightwood, and Phelan.  Dewald Chiropractic is a family-friendly practice that treats people of all ages, including children, parents, seniors, athletes, worker's comp patients, and car accident victims. Unlike some chiropractors, Dr. Dewald doesn't just "crack" your back – our chiropractor works with you to ensure that he can provide you with the treatment and long-term care that your body needs to be comfortable.
If you've never been to a chiropractor before, please take some time to look through our website. You'll find a great deal of information about the different services that we offer to bring our patients comfort. If you are interested in scheduling a visit with Dr. Dewald, you can request an appointment right here on our website! Just click on the button in the section below or click the "Appointments" link at the top of our website.
Why Chiro?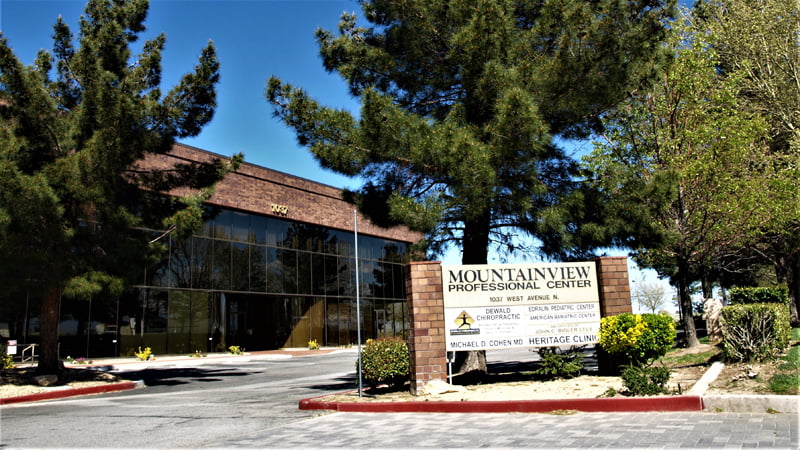 Why Is Chiropractic Care Important?
---
Dewald Chiropractic is dedicated to helping you feel relaxed, comfortable, and welcome for enhanced whole-body wellness.
From soothing music and relaxed lighting to our friendly, knowledgeable staff, you'll feel at ease and relaxed as soon as you enter our wellness center. Our chiropractor and chiropractic team are proud to be your partner in helping you achieve your wellness goals.
Chiropractic Care Treats Back Pain, Whiplash Injury, Migraines, Sports Injuries and More!
From car accident injuries and sports injuries to chronic back pain and migraines, chiropractic care can help safely manage your pain and empower you to live a fuller, more active life. We treat all forms of back pain, neck pain, headaches, migraines, sciatica, shoulder pain, knee pain, foot pain, carpal tunnel syndrome, TMJ, tendonitis, bursitis, and more.
Chiropractic care is a non-invasive, effective pain management alternative to drugs and surgery.
Treatments focus on addressing the root cause for your pain, rather than relying on medication to "cover up" pain symptoms. Dr. Dewald begins all treatment programs with a comprehensive diagnostic exam and health assessment. By identifying the root causes of your pain, Doc created a custom treatment program that specifically addresses these problems.
Doc Dewald integrates chiropractic adjustments with complementary therapies to enhance all aspects of your health.
Our treatments go beyond basic pain management and injury rehabilitation. As you start enjoying our natural pain relief and healing, you will soon see even more possibilities for yourself, with potential to reach health goals you may have thought were out of reach. This is the core of chiropractic care at Dewald Chiropractic – helping you reach your optimum level of health and wellness so that you have the energy and strength to accomplish your life's goals!
Chiropractic care for health and wellness is a total body experience, not just temporary pain relief.
When the spine is correctly aligned, you will experience less pain and be able to live a healthier, more active life.
We offer state-of-the-art chiropractic adjustments as well as a selection of wellness services including massage, and nutritional counseling.
Schedule Today